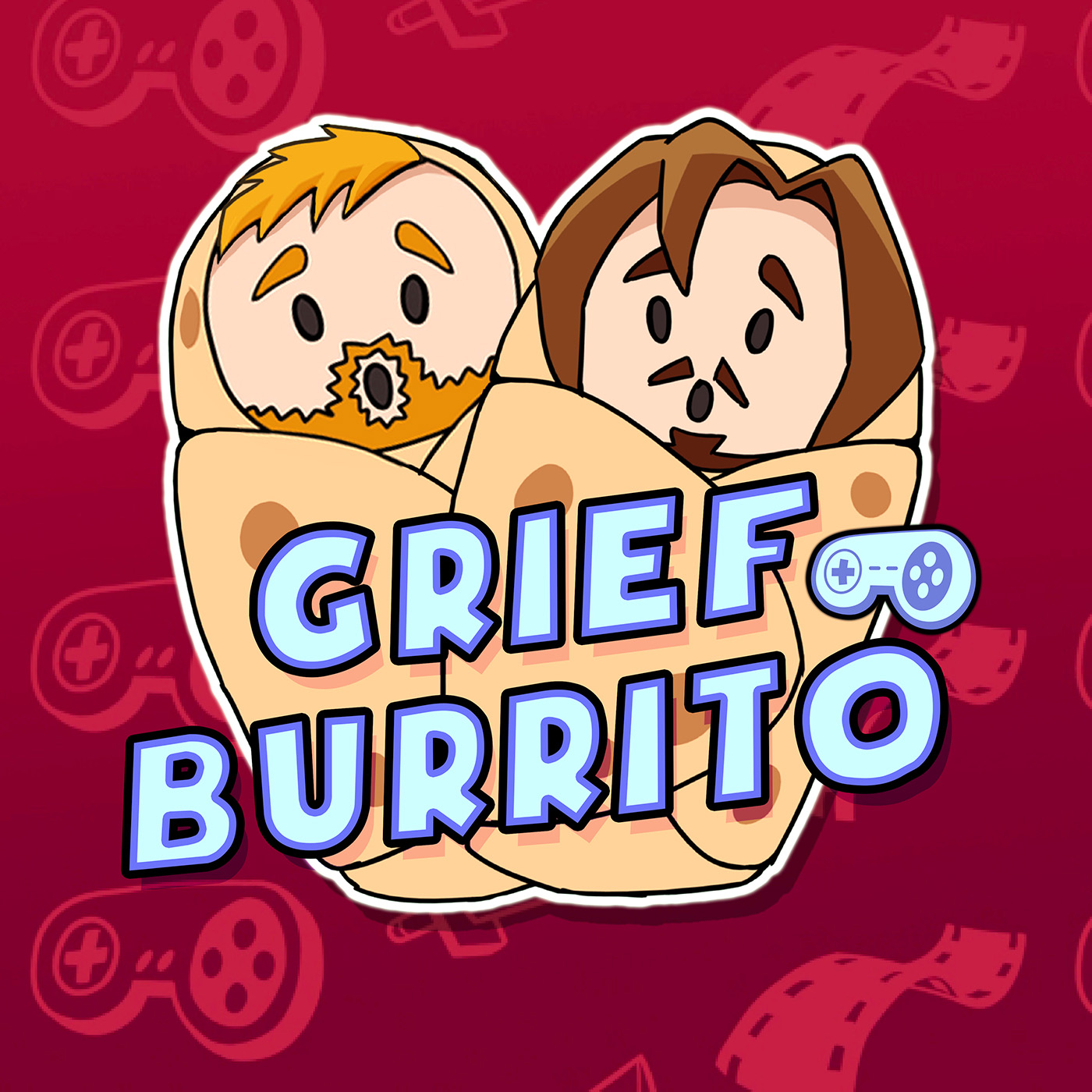 The world renowned Grief Burrito Gaming Podcast delves deeper into the topics you need answers to! Whether that's the new video gaming trends, the most incredible films or the strange paranormal occurrences that plague the world we live in. Harrison Wild (the pod daddy long legs) drags Jordan Shenton and his wonderful beard through the land to interview incredible guests in all realms of creativity! Destiny game creators, internet animators, Hazbin Hotel sound designers and even Star Wars veterans are some of the many wonderful people that have joined the Burrito Bois to discuss their work and there are so many more to come! Join Hazz and Jordan as they take you on an adventure through the hilarity that is life, games, movies and the paranormal! There will be laughs. There will be loves... and yes. There will be burritos!
Episodes
Wednesday Sep 07, 2022
The Halo Series on Paramount+ Review
On today's episode of Grief Burrito Hazz is joined by Ryan from Kidnapped by Wizards to discuss their thoughts on the entire first season of Halo; the new original series on Paramount+ (using Amazon Prime for us UK viewers).
The Halo Series story takes place in what's called the Silver Timeline, it stands in its own canon from the games and is an alternative telling. Following Master Chief (played by Pablo Schreiber), Kwan Ha (Yerin Ha), Miranda Keyes (Olive Gray), Danny Sapani as Captain Keyes, fan favourites Kate Kennedy as Kai -125 and the voice of Jen Taylor back as Cortana. The man in the big green Mjolnir Armor must do all he can to protect one and seek out another Forerunner Artifact before The Covenant led by brainwashed human Makee (played by Charlie Murphy) can find it. 
Not before Dr. Catherine Halsey, played incredibly by Natasha McElhone and Margaret Parangosky will do all they can to twist John-117 to their will.
In Part One we discuss our overall thoughts on the introduction to the series universe and the characters that live in it, in Part Two we discuss out series highlights and finally in Part Three we discuss what we see coming next and how we felt about the finale!
It's time for Grief Burrito.
We hope you enjoy this episode and if you have any feedback or comments please contact us at griefburrito@gmail.com
Want up to 90% off all the latest games?
Comments
(1)
To leave or reply to comments, please download free Podbean or