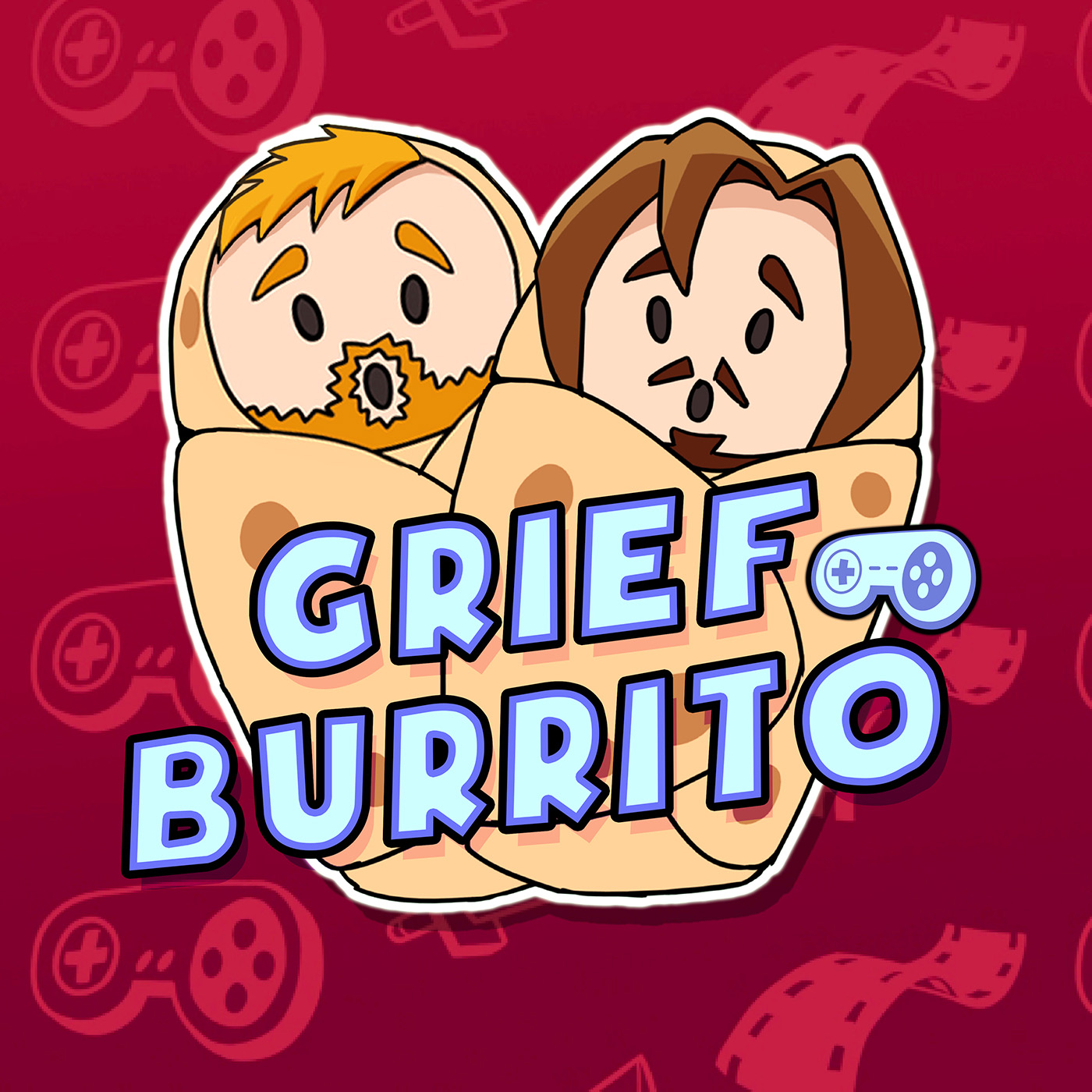 The world renowned Grief Burrito Gaming Podcast delves deeper into the topics you need answers to! Whether that's the new video gaming trends, the most incredible films or the strange paranormal occurrences that plague the world we live in. Harrison Wild (the pod daddy long legs) drags Jordan Shenton and his wonderful beard through the land to interview incredible guests in all realms of creativity! Destiny game creators, internet animators, Hazbin Hotel sound designers and even Star Wars veterans are some of the many wonderful people that have joined the Burrito Bois to discuss their work and there are so many more to come! Join Hazz and Jordan as they take you on an adventure through the hilarity that is life, games, movies and the paranormal! There will be laughs. There will be loves... and yes. There will be burritos!
Episodes
Wednesday Apr 06, 2022
Crash Bandicoot on the PS1.
After MAD scientist Dr. Neo Cortex shoots his "Evolvo-Ray" to transform local wildlife into a super-soldier army, he selects Crash to be his general! 
Only for him to become attached to a sexy ladycoot, become rejected by the Cortex Vortex, and be cast out of Cortex's castle into the ocean below…
The sexy ladycoot known as Tawna is next in line to become brainwashed by the Cortex Vortex and it's up to Crash with the help of an island spirit mask named Aku Aku to stop Dr. Cortex, save the islands… and the world.
Smashing boxes and our childhood hearts Crash Bandicoot was released in 1996 to an audience of new 3D-loving gamers! It's challenging platforming, charming character designs and exciting levels made it one to remember. This week Jordan & Harrison are adventuring across the 3 islands to defeat Dr. Neo Cortex and decide if Crash Bandicoot is a Burrito Classic!
We hope you enjoy this episode and if you have any feedback or comments please contact us at griefburrito@gmail.com
Want up to 90% off all the latest games?