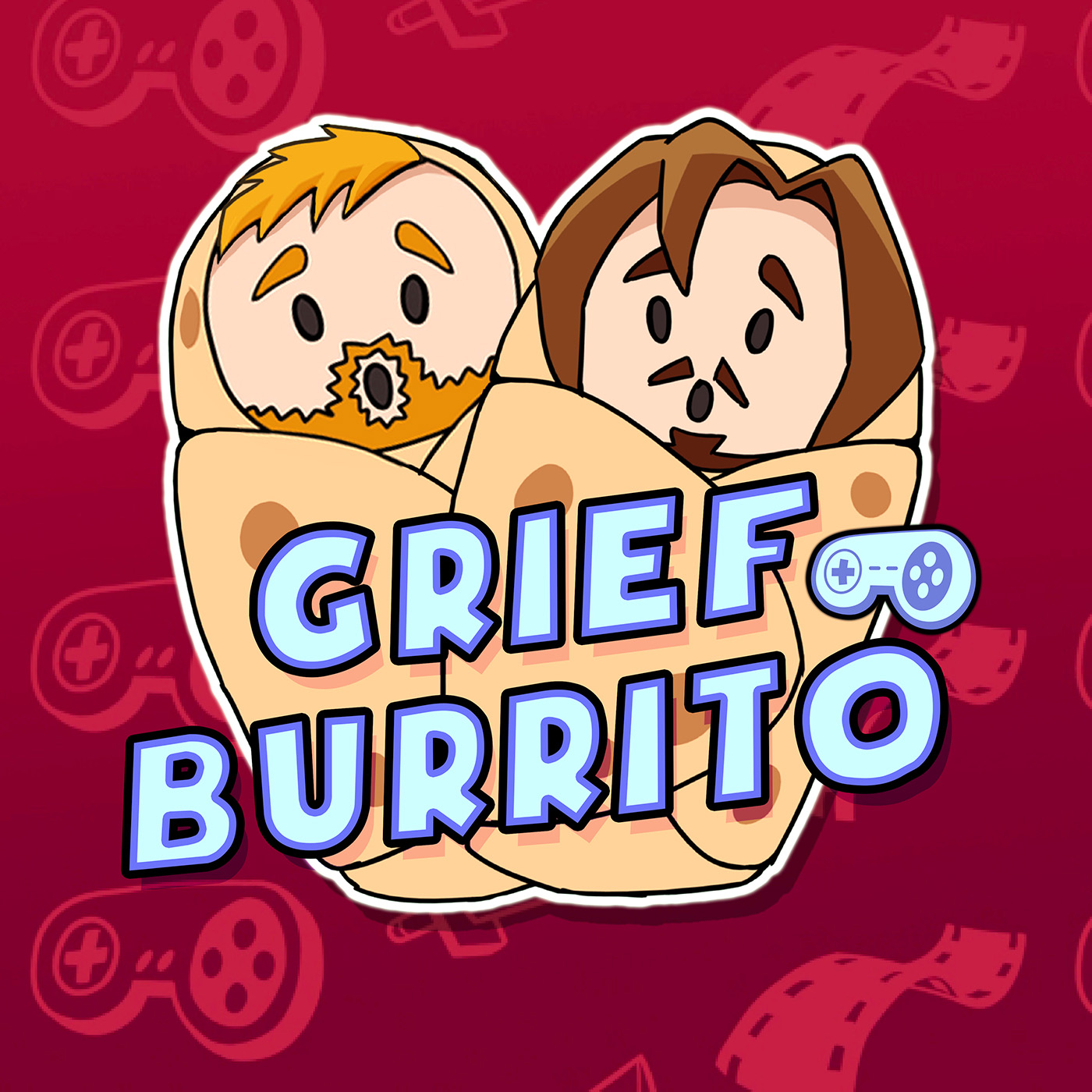 The world renowned Grief Burrito Gaming Podcast delves deeper into the topics you need answers to! Whether that's the new video gaming trends, the most incredible films or the strange paranormal occurrences that plague the world we live in. Harrison Wild (the pod daddy long legs) drags Jordan Shenton and his wonderful beard through the land to interview incredible guests in all realms of creativity! Destiny game creators, internet animators, Hazbin Hotel sound designers and even Star Wars veterans are some of the many wonderful people that have joined the Burrito Bois to discuss their work and there are so many more to come! Join Hazz and Jordan as they take you on an adventure through the hilarity that is life, games, movies and the paranormal! There will be laughs. There will be loves... and yes. There will be burritos!
Episodes
Wednesday May 25, 2022
Dead Space 2 diverts from Dead Space 1 and how it scares the player.
Dead Space 1, The Xbox 360 game felt more like a ghost train, more quiet areas, focusing more on creeping round corners to suddenly be pounced on by Necromorphs. The first game felt like it had shooting and dismemberment as a survival tool as well as a storytelling mechanic.
Dead Space 2 in comparison though, is more interested in panic. It's more full on and it drives the player to panic through areas of combat and fear by throwing waves of Necromorphs in their path.
Returning to The Ishimura... must be one of the most horrific experiences we've had in games...
Isaac Clarke awakens aboard The Sprawl; A floating space colony built into the remains of the moon of Titan circling Saturn only to find himself in the midst of a second Necromorph rampage. The entirety of Titan Station is a blood soaked massacre of limbs!
We hope you enjoy this episode and if you have any feedback or comments please contact us at griefburrito@gmail.com
Want up to 90% off all the latest games?
Terror Vs Horror
Breaking The Fourth Wall
Returning To The Ishimura
Explosive Set Pieces
What's The Best Weapon In Dead Space 2?
What's The Best Suit In Dead Space 2?
What's The Scariest Enemy In Dead Space 2?