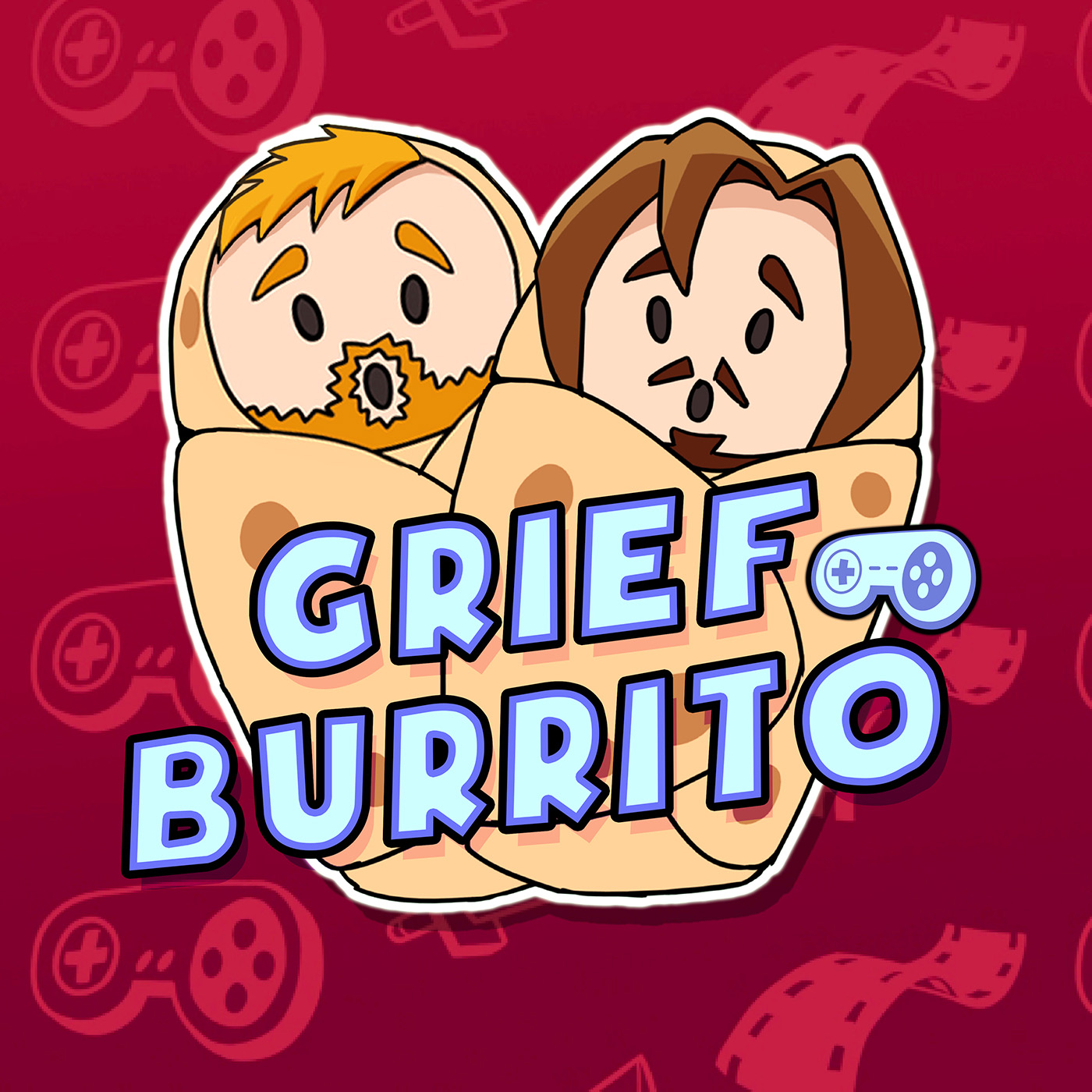 The world renowned Grief Burrito Gaming Podcast delves deeper into the topics you need answers to! Whether that's the new video gaming trends, the most incredible films or the strange paranormal occurrences that plague the world we live in. Harrison Wild (the pod daddy long legs) drags Jordan Shenton and his wonderful beard through the land to interview incredible guests in all realms of creativity! Destiny game creators, internet animators, Hazbin Hotel sound designers and even Star Wars veterans are some of the many wonderful people that have joined the Burrito Bois to discuss their work and there are so many more to come! Join Hazz and Jordan as they take you on an adventure through the hilarity that is life, games, movies and the paranormal! There will be laughs. There will be loves... and yes. There will be burritos!
Episodes
Friday Feb 10, 2023
Join the Grief Burrito podcast for a special solo episode all about the latest Nintendo Direct announcements! The host shares their thoughts on the exciting games and features revealed by Nintendo. From the stunning old-style pixel art RPG, Sea of Stars by Sabotage Studios, to the return of the quirky and fun Katamari series with "We Love Katamari REROLL+ Royal Reverie". Get ready to relive the classic adventure of Tallon IV with the remastered "Metroid Prime" game, and speculate on the new dark tone of the highly anticipated "Legend of Zelda: Tears of The Kingdom". And don't forget about the added Gameboy, GB Color, and Gameboy Advance games now available on Nintendo Switch Online with local and online multiplayer options. Tune in now and be sure to leave a review!
We hope you enjoy this episode and if you have any feedback or comments please contact us at griefburrito@gmail.com
Want up to 90% off all the latest games?