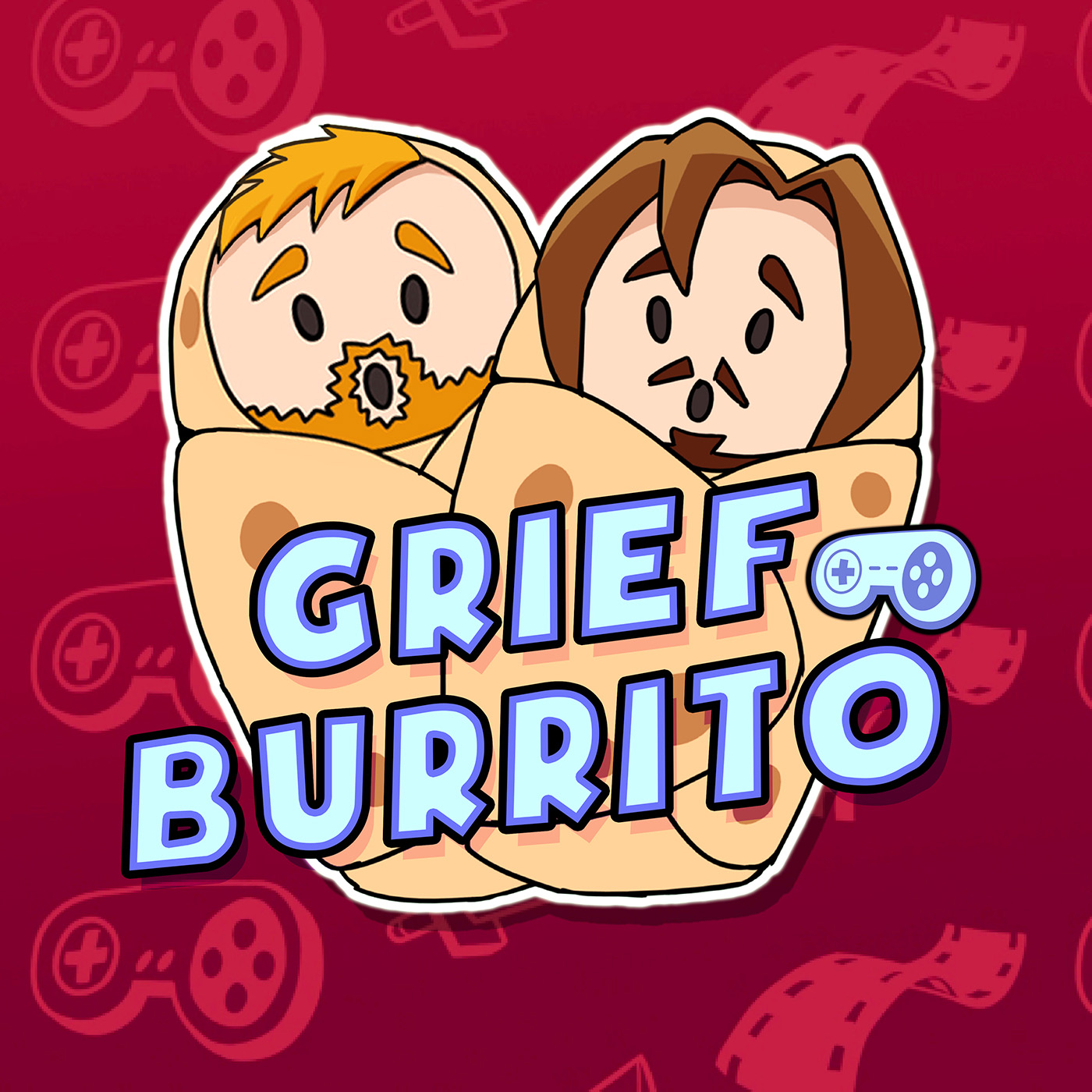 The world renowned Grief Burrito Gaming Podcast delves deeper into the topics you need answers to! Whether that's the new video gaming trends, the most incredible films or the strange paranormal occurrences that plague the world we live in. Harrison Wild (the pod daddy long legs) drags Jordan Shenton and his wonderful beard through the land to interview incredible guests in all realms of creativity! Destiny game creators, internet animators, Hazbin Hotel sound designers and even Star Wars veterans are some of the many wonderful people that have joined the Burrito Bois to discuss their work and there are so many more to come! Join Hazz and Jordan as they take you on an adventure through the hilarity that is life, games, movies and the paranormal! There will be laughs. There will be loves... and yes. There will be burritos!
Episodes
Wednesday Nov 08, 2023
Have you ever thought about the power biscuits hold? These magical morsels transport us down memory lane, spark lively debates, and can even make or break a good cup of tea. This episode is a testament to that power, as my friends and I embark on a biscuit tasting adventure. From classic Digestives to the cherished Oreo, we put our taste buds to the test, dunking these delights into tea and engaging in healthy debates about our favorites. Imagine, if you will, the excitement, the anticipation, as we reveal a secret biscuit and the shock as we come across a random celebrity. What twists and turns await in this biscuit-dominated banter? We discuss our biscuit preferences, evaluate tastes and textures, and dissect the worth of biscuits in relation to their prices. Our spirited discussions of iconic biscuits like the Chocolate Jordan, Bourbon Creams and Party Rings are wrapped in a layer of nostalgia, as we share memories intertwined with biscuits. Biscuit tasting is more than just a casual experience for us, it's an art form. We elevate our tasting as we pit the classic German biscuit, the Choco Leibniz, against other well-loved biscuits. Will this dark chocolate delight overshadow other contenders? Will another biscuit steal the limelight? With every bite and sip, we explore the merits of each biscuit, and through laughter, debates, and unexpected revelations, we hope to establish our ultimate biscuit hierarchy. So why not join us? Let's dig into this whimsical world of biscuit tasting, together! Excuse so weird audio issues on this episode! (0:00:00) - UK Biscuit Tea List Conversation We explore different types of biscuits, discuss their characteristics, experiment with dunking techniques, and learn fun facts. (0:08:57) - Ranking Biscuits Friends debate different biscuit types, questioning the hype of Bourbon Creams and doing a snap test to compare quality and price. (0:18:59) - Discussion on Biscuit Preferences We evaluate different biscuit types, discuss their merits, explore nostalgia and stories, and discuss a surprise biscuit and celebrity encounter. (0:21:56) - Biscuit Taste Test We debate the merits of Choco Leibniz, comparing it to other biscuits and rating its place in the hierarchy. (0:34:03) - Biscuit Tasting and Evaluation We debate the merits of different biscuits, from Rich Tea to Choco Leibniz, exploring texture, taste and dipping in tea. (0:45:05) - Ranking Biscuit Types and Flavors We compare biscuits, debating crunch level and evaluating quality, exploring vegan Oreos, double stuff, Salt Caramel Crunch Creams, Lotus Biscuits and Petit Biscuits. A huge thanks to Kidnapped by Wizards for joining us for this episode, make sure to follow them here: https://open.spotify.com/show/38nKioc... Join Our Community Here  
 / discord   We hope you enjoy this episode and if you have any feedback or comments please contact us on griefburrito@gmail.com Our Socials linktr.ee/griefburrito Want up to 90% off all the latest games? Click here for huge video game discounts! http://www.cdkeys.com/?mw_aref=GriefB...